The Freeze & Tote allows you to carry your frozen breast milk onboard your next flight in a secure, TSA-friendly cooler.
The Freeze & Tote is available in one size:
UP TO: 48oz. Capacity will vary and is dependent upon how the milk is frozen and the type of bags used.
Weight & Dimensions:
8.5" x 4.6" x 4.3" (2.8 lbs empty)
This cooler kit includes:
Breast milk storage bags
3 circular seals
Canvas tote bag
Milk Stork's Freeze & Tote provides 96 hours of cooling capabilities and offers parents a convenient way to carry their milk home with them on a long flight or road trip. They're also great for weekend and Sunday travel when a mom might otherwise arrive home before her shipped cooler.
Milk Stork Freeze & Totes are compliant with domestic TSA carry-on regulations and complete with a cooler and tote bag included.
THINGS TO KNOW:
Our coolers work with high-performance vacuum-insulated panels that will maintain the frozen temperature for up to 96 hours. Milk Stork Freeze coolers do not have an activation button.
Can hold

UP TO 48 oz

of frozen milk depending on freezer bags used and how milk is frozen (upright vs. flat). Using Willow/Kiinde bags will greatly decrease the amount of milk that can be packed into the cooler.
If milk has been frozen in an upright position, more milk can be packed. During the packing process, fold the bag over itself and stack it snugly and vertically against other bags in the cooler.
Order placement is fast and easy here!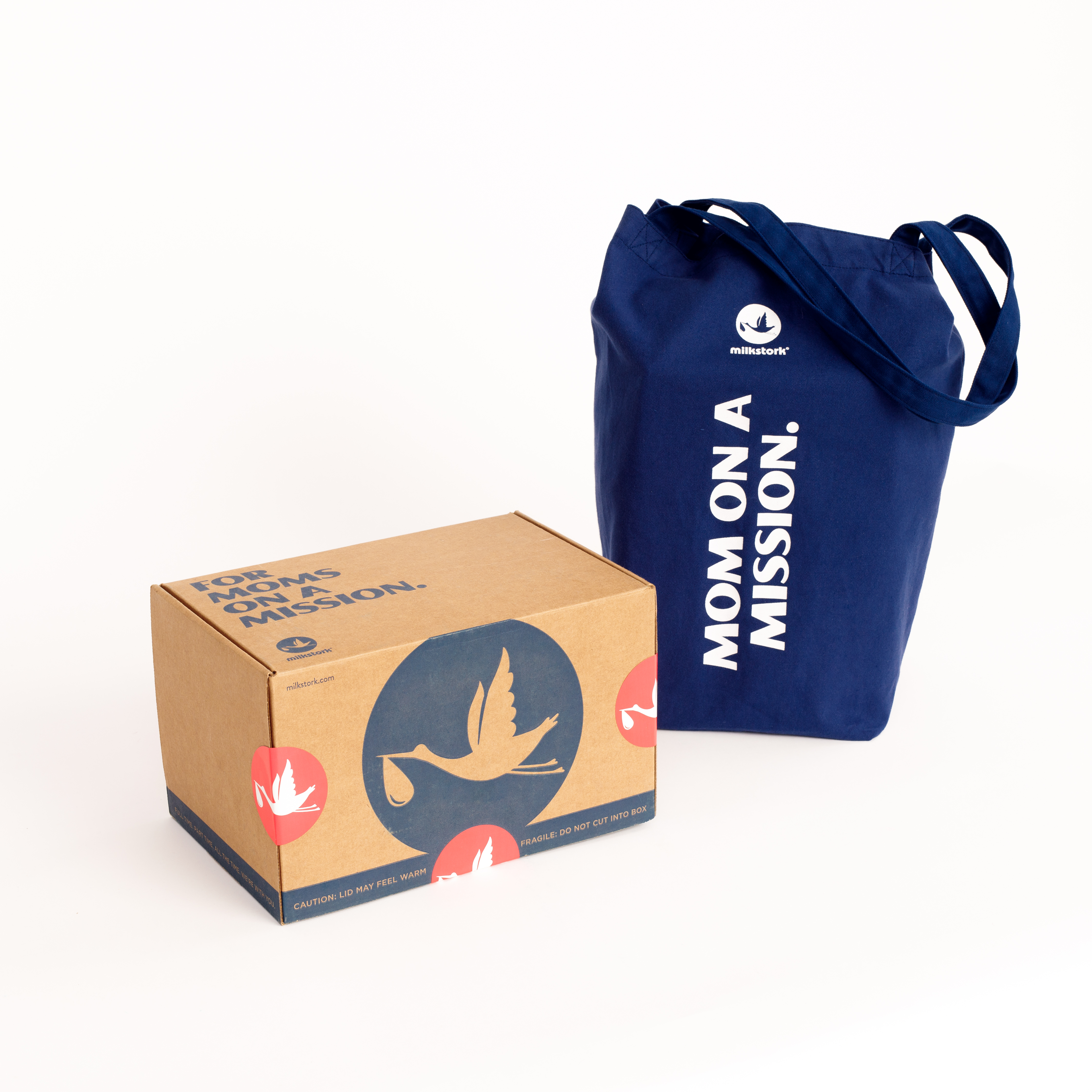 *Please note, the Freeze & Tote cooler will fit sideways into your tote bag. As long as your bags and cooler are sealed properly, this is normal and will not affect your milk.