The Milk Stork International Freeze & Check enables moms to check their breast milk as luggage when traveling internationally.
The Milk Stork International Pump & Check is a 90 oz. cooler and maintains frozen temperatures for up to 96 hours. Exterior dimensions are12.3"x 11.5"x 10".
This cooler kit includes:
Breast milk storage bags
Circular seals to secure the exterior of the cooler*
Tamper proof stickers to secure each individual breast milk storage bag
Travel bag
Luggage tag
*Please note exterior seals may be broken and the contents of the cooler may be inspected by airport security. Tamper seals are provided for individual breast milk storage bags. Please contact your airline to determine if there is a fee for checked bags.
THINGS TO KNOW:
Our coolers work with high performance vacuum insulated panels that will maintain the frozen temperature for up to 96 hours. Milk Stork Freeze coolers do not have an activation button.
Can hold

UP TO 48 oz

of frozen milk depending on freezer bags used and how milk is frozen (upright vs. flat). Using Willow bags will greatly decrease the amount of milk that can be packed into the cooler.
If milk has been frozen in an upright position, more milk can be packed. During the packing process, fold bag over itself and stack snugly and vertically against other bags in the cooler.
If milk has been frozen in a flat position, stack bags vertically against one another with smaller volume bags packed towards the center and larger volume bags on the outer edges. With this method you should be able to pack approximately 8 bags of 6 oz each.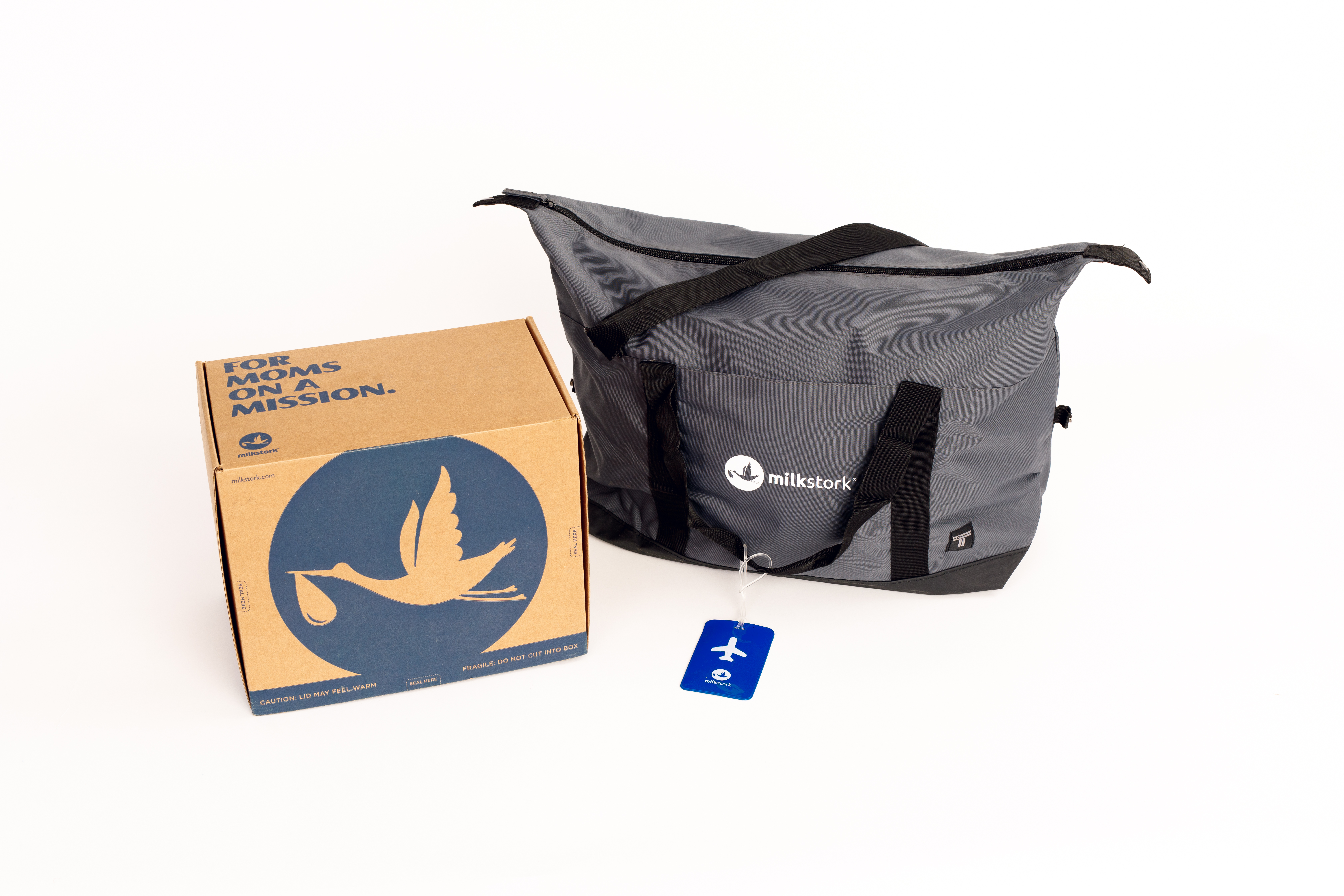 Prior to completing an order, please make sure to contact your hotel or destination to ensure they will accept the shipment on your behalf.