The Milk Stork Eco-Stash holds up to 240oz of frozen breast milk and keeps milk frozen for 120 hours when it is packed properly. To achieve its maximum capacity, we recommend freezing milk bags flat.
1. Place frozen milk into Eco-Stash Cooler.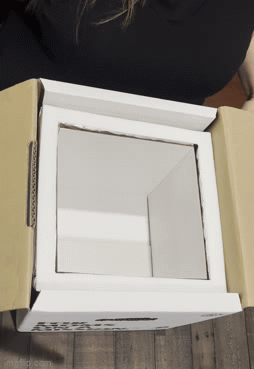 2. Continue layering milk into the Eco-Stash cooler until it is filled. Please ensure that the lid sits flush. The cooler must be packed to full capacity for the milk to stay frozen. If you did not have a full stash, you could fill the difference with frozen Ziplocs of water. It just needs to be packed to capacity in order for the milk to stay frozen.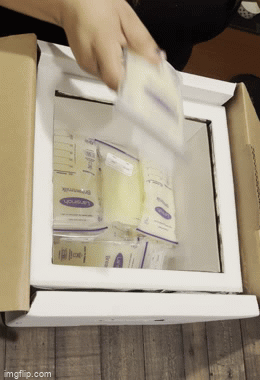 3. Place lid on the base of the cooler, seal with the provided pink seals and affix shipping label (if applicable).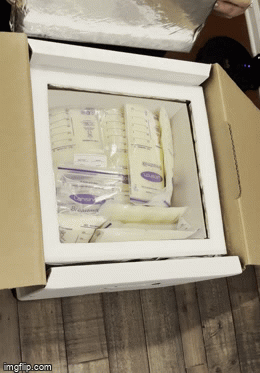 4. If you would like to ship the cooler back for the $100 refund after use, please reach out to Customer Care at info@milkstork.com or here.